NoiseTrap® Blox – a new solution for tackling low-frequency noise (part 3)
In the previous articles in this series, we talked about the concept development process behind the NoiseTrap Blox. In this last article, we'll be explaining how we translated the concept into a mass-produced product.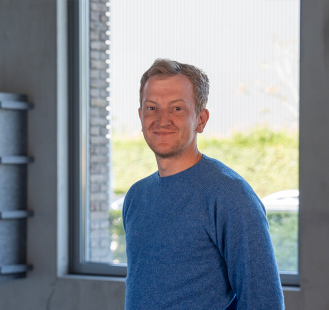 Luke Chalmers
Engineering Director at Merford UK
Plastic
Once the experimental tests had confirmed the simulations and the advantages of the concept, we were able to move on to the final phase: developing the prototype into a functional product. We decided to manufacture NoiseTrap Blox in plastic, using an injection-moulding process. The product is completely recyclable and can also be produced from plastic waste. To prepare the product for the injection-moulding process, we had to tweak the design slightly; for example, we added a mechanism that makes it easier to connect and mount the elements.
Manufacturability
The injection-moulding company was actively involved in the design process. During the fine-tuning phase, the company evaluated the concepts for manufacturability. This collaboration resulted in a product that achieves the highest possible acoustic performance – while keeping production costs to a minimum and making installation as easy as possible. Noise Trap Blox ticks all the boxes of the original brief – it is a small, lightweight alternative to acoustic grills that delivers excellent low-frequency performance and creates sufficient space for air to flow freely. In terms of transmission loss, the results were better than any other grill tested in the low-frequency range (see the previous article in this series). In addition, the air flow was found to be similar to that of grills with similar depths. The product is made of plastic and is therefore extremely lightweight. NoiseTrap Blox is a radical departure from conventional mass law: to achieve optimal damping performance, you do not, in fact, need high mass.
Market launch
After an intensive development phase, NoiseTrap Blox is ready to be launched on the market. Several pilot projects are currently in progress. Merford will have the product in stock from April 2021. Get in touch to find out about the possibilities!