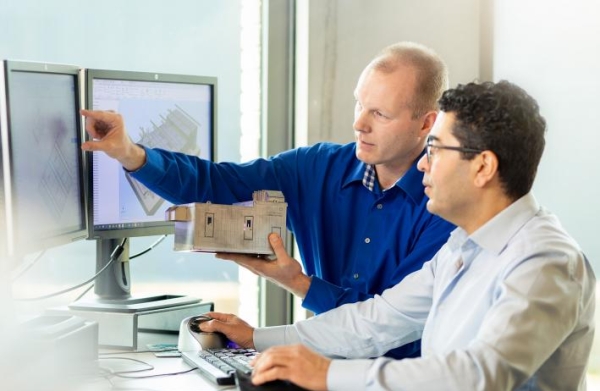 No acoustic infill
Conventional solutions typically contain absorptive materials inside to achieve decent levels of noise reduction, but limited low-frequency performance. Infill materials typically degrade due to contamination and ingress of water, reducing its acoustic performance over its lifetime.
A NoiseTrap® panel is a completely galvanized steel construction that consists of coupled resonator elements that attenuate airborne noise; as such a NoiseTrap® panel has no acoustic infill or lining materials to provide acoustic performance.
An infill free NoiseTrap® panel, therefore, has a very high through-life performance compared to traditional solutions with little or no degradation of acoustic performance over time.
NoiseTrap® panels can be used where there is to be no risk of fibre migration or contamination such as food production plants and hospital environments. The complete absence of infill also facilitates ease of cleaning and drainage, making NoiseTrap® panels well-suited for chemical plants, refineries, and facilities handling hazardous materials.