Noise reduction of sugar beet production by Suiker Unie achieved through screen and enclosures
Suiker Unie develops, produces and sells sugar and specialty sugar products. Its factories are among the most modern in the world. In 2017, the European sugar market regulation expires, which means the production capacity can be increased by 25 per cent. In response to this production expansion, the Suiker Unie factory in Dinteloord will gradually be extended. To reduce the factory's noise pollution to a minimum for the environment, action was needed. Merford supplied five acoustic enclosures for the transport screws and pulp presses.
Suiker Unie

Industrial sector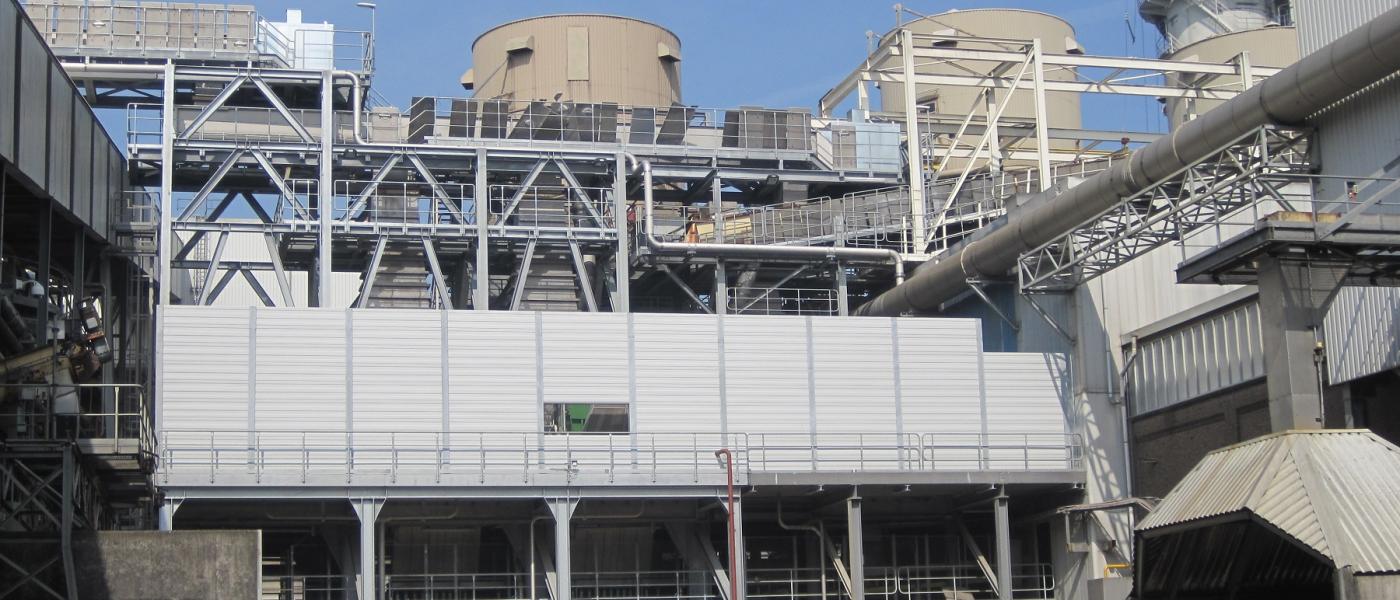 Sound permit
Suiker Unie hired engineering consultants Peutz to find out if any action needed to be taken to restrict the noise levels in the environment. The company concluded that the five new transport screws and two pulp presses needed sound insulation to comply with the permit. The sugar manufacturer asked Merford to find the appropriate solutions.
Casings and acoustic screen
After discussions with Suiker Unie and Peutz, Merford designed and produced five type SKS acoustic enclosures for the electro motors and gearboxes of the transport screws. Discussions between Peutz and Merford led to the conclusion that placing an acoustic screen was all that was needed to achieve the required level of noise reduction for the pulp presses. Additionally, this would make it easier to carry out the various service tasks. The two pulp presses will now be protected by a type G14/EP sound barrier. The screen has been designed so there is room for a third pulp press to be installed in the future if required. The five enclosures for the transport screws were assembled in Merford's production facility in Gorinchem and delivered 'crane-ready'. This made it easier to position them, considering the height of the noise sources. For servicing, the electro motors and gearboxes are still easily accessible.
Installation
Due to the beet season which is soon to start, the project had to be completed very quickly. This led to the enclosures all being put into position in just one day. After the installation, the sound checks carried out by Peutz showed that the required noise level reductions had been easily achieved. Suiker Unie was pleased that the project was completed in a short period of time and that the permit was granted.