Acoustic doors for new community centre and library Lubbeek
In Lubbeek, Belgium, both the worn-out banquet hall and the outdated library had been in need of renovation for decades. In 2017 the time finally came and the new buildings were put into use. The project involved two buildings that house a community centre, library and banquet hall. Merford Special Doors fitted the buildings with sound insulating (escape) doors and fire-resistant acoustic doors. Merford also supplied the glass entrance doors for both buildings.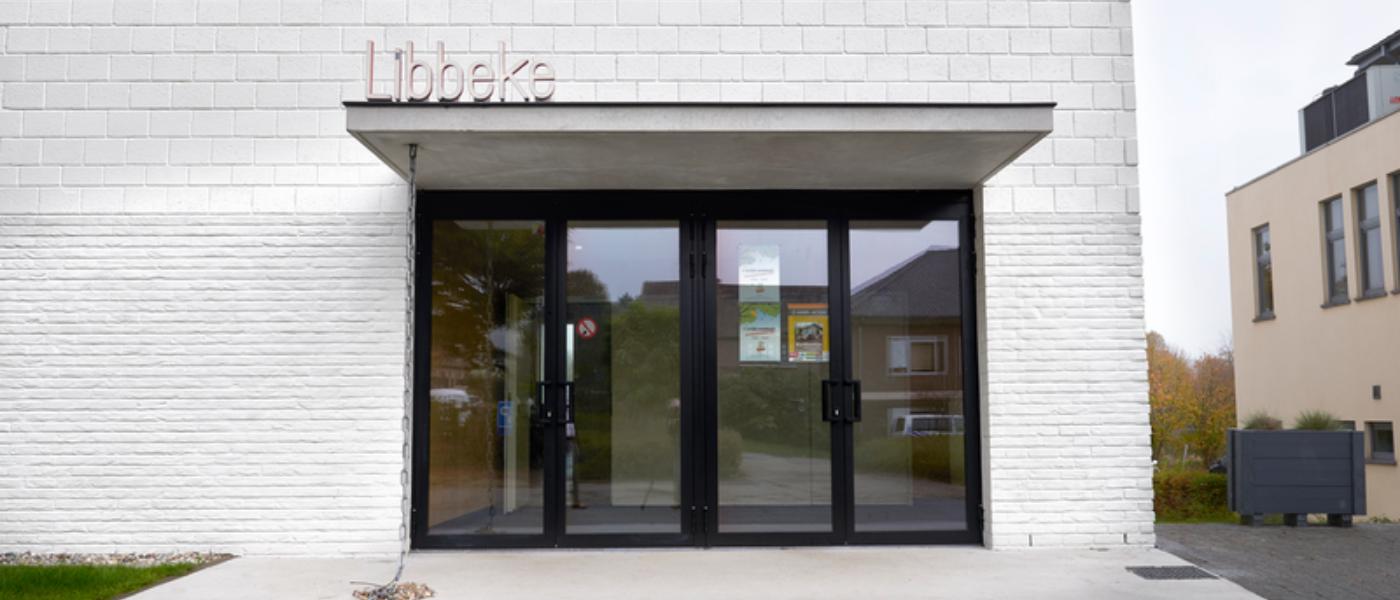 New building
The plans to build a new banquet hall and library in the centre of Lubbeek had been the subject of discussion in the municipality for many years. The buildings were outdated and unsafe. In the end it was decided that both buildings had to be rebuilt. These were realized in the city centre, near the town hall and on the old site of the party room Libbeke.
Bib
A multifunctional design has been chosen for the library, so that it can also function as a community centre. The new Bib (Flemish for 'bieb', the abbreviation of the Dutch word 'bibliotheek') immediately stands out in the streetscape because of its round shape. A conscious choice was made to create an open feeling and plenty of light. The ground floor classrooms can be used flexibly for meetings, performances and school projects. The new multifunctional party room Libbeke can accommodate 300 seated and around 650 standing visitors and can be used in a multifunctional way.
Doors
Merford supplied a total of 14 acoustic doors for the access and emergency exits of both buildings. Everything was lacquered in a clean white matt colour. The doors to the banquet hall were also required to be fire-resistant. The MFT Merford door, with both acoustic and fire-resistant properties, was used here. In addition to the entrance and escape doors, Merford also supplied the glass entrance façade for both buildings, executed in Jansen profile system. The present properties, combined with the clean white colour in the entire architecture, made Merford a perfect player in this dossier.